JOB CUTS AT PARROT TRIGGER SHARE CRASH
Shares in French drone manufacturer Parrot crashed more than 17 percent on Tuesday after the group announced mass job cuts, signalling an end to years of expansion in the new technology market.
The Paris-based company said Monday it would make 290 out of 840 workers redundant in its drone division because fierce competition and falling prices deepened its losses.
As well as facing competition from other toy drone makers such as market leading China-based DJI and US-based GoPro, Parrot has seen the market flooded by rivals looking to undercut the big names on price.
---
---
Coptrz have two positions open in the North of the UK.
Are you passionate about drones? Can you persuade businesses that it's the next big essential item for their company strategy?
For this role, you will be able to convince customers on the potential drones have to revolutionise their business, taking them on a journey to choosing a deal for drone, training, and accessories.
---
---
HOW A SENSOR GIMBAL IMPROVES EFFICIENCY OF AN AERIAL MAPPING MISSION

Demands on fixed wing drones are growing continually. Other than copter drones, fixed wing platforms are generally used to cover large areas (hundreds of hectares) in a short amount of time. Standards on flight endurance and efficient area coverage are growing throughout different industries such as surveying, agriculture, mining or surveillance.
---
---
DRONE CRASHES INTO THE SPACE NEEDLE IN SEATTLE
When a drone crashes into the Space Needle in Seattle, does it make a sound at the state Capitol? Washingtonians are about to find out. Some state lawmakers are growing increasingly concerned about the popularity of the unmanned aircraft, and are launching renewed efforts to regulate them.
The push in Olympia comes shortly after a drone crashed into the Space Needle on New Year's Eve as workers were preparing for the landmark's annual fireworks show.
---
---
NEWS: ALPHABET SAYS IT SHUT DOWN TITAN DRONE INTERNET PROJECT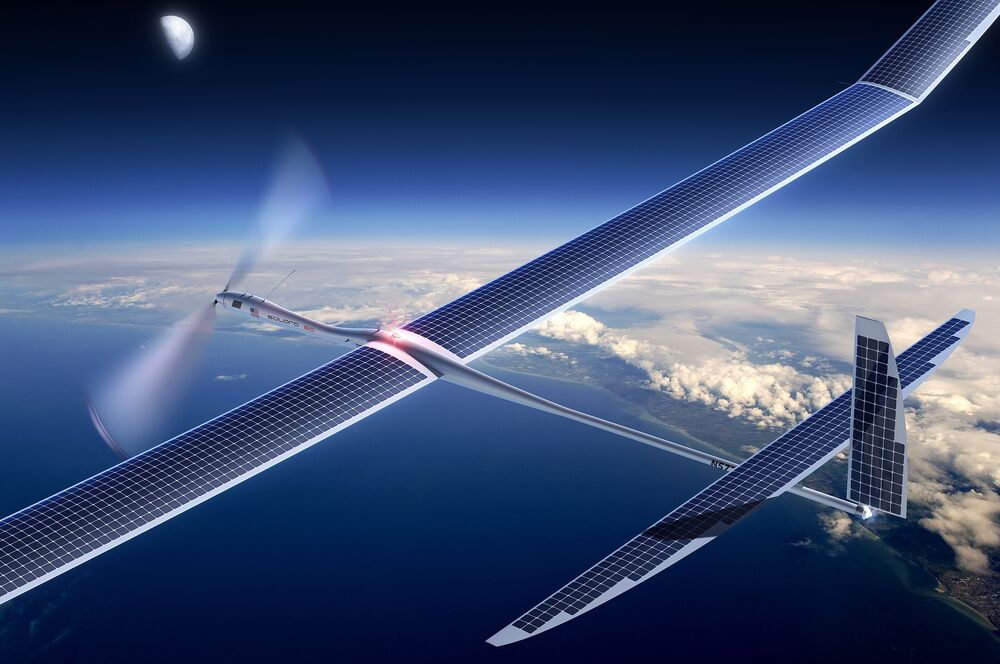 In 2014, Google and Facebook Inc. vied to acquire Titan Aerospace, a maker of high-altitude, solar-powered drones. Google won the bidding, so Facebook purchased its own company, which was building a huge glider called Aquila.
The idea was to beam internet access from the sky to get more people logging on from remote places to access information and probably use both companies' web services. That soaring vision has come down to Earth with a bump.
---
---
FACEBOOK AQUILA ACCIDENT REPORT NTSB FULL NARRATIVE
Released into the wild, what the NTSB believed happened. An in-flight breakup due to the platform being operated outside of weather limits.
It was a test flight so incidents and accidents are to be expected really and of course the beauty of unmanned systems is that nobody was hurt.
A very impressive machine from Facebook despite the hiccup.
---
---
LITTLE RIPPER HAS A DAY OUT, SHARK SPOTTING DRONE FLIES AWAY
An expensive mistake reported by the Australian Transport Safety Bureau. An obvious stand out is the poor range of the command and control (C2) link. For an expensive commercial system, 165m is not far.
The RPA was part of a six-month trial for search and rescue group Westpac. That trial had started in February of 2016.
On 27 September 2016, a remotely piloted aircraft (RPA), was operating a test flight at Lighthouse Beach, Ballina, New South Wales.
---
---
AUTOMATED DRONE GROUND STATIONS BY AIRMADA
Startup Airmada has a robotic ground station that can launch, land drones and let them take care of themselves on the ground without human help.Airmada is working on drones that act as autonomous security guards to watch over industrial facilities. Its robotic ground station stores a drone until it is needed, and then opens up and folds out a launchpad so it can take off.
Airmada says that its drones—and its boxes—could be stationed around sites such as warehouses and work yards so companies can easily perform remote security patrols or respond more quickly when an alarm is tripped. When a drone is needed, it would pop out of its box, fly to the place in question, and stream back video to security staff over the Internet.
---
---
AERONAUTICS GROUP TO SHOWCASE LINE OF UAS CAPABILITIES AT AERO INDIA
Aeronautics Group, a leading UAS manufacturer, will present its wide range of comprehensive defense solutions and UAS platforms at Aero India. Aeronautics line of UAS's includes MALE UAS – the Dominator XR , Tactical UAS – the Aerostar, and state-of-the-art unmanned mini UAS's – the Orbiter family. The orbiter family includes Orbiter 4 multi-mission STUAS, Orbiter 1K loitering unmanned system and Orbiter 2 mini UAS and Orbiter 3 Small Tactical UAS.
During the exhibition, the company will display the Orbiter 4, Orbiter 2 and Orbiter 1K.
With its UAS's deployed in more than 55 different countries around the world, Aeronautics group provides high-end aerial solutions for the most advanced Defense Para-military and HLS missions. Integrating surveillance equipment with network information, Aeronautics' unmanned aerial systems are ideal for land, sea and air operations, and have already accumulated hundreds of thousands of operational flight hours worldwide.
---
---
DARPA FUNDS CARDBOARD UAV PROJECT
A new research project funded by DARPA, the United States military's experimental technology arm, has developed an autonomous drone made out of cardboard that can fly twice the distance of any fixed-range aircraft because it's disposable. The drone only goes one way.
"When transporting vaccines or other medical supplies, the more you can pack onto the drone, the more relief you can supply," said Star Simpson, an aeronautics research engineer at Otherlab, the group that's building the new paper drone. If you don't haul batteries for a return trip, you can pack more onto the drone, says Simpson.