IRRAILS VTOL AUTOPILOT – SAFETY BY DESIGN

Hybrid VTOLs (aka VTOLs) are becoming increasingly popular due to their ability to start anywhere, like a multirotor, and fly far and fast like a fixed-wing. The interest in VTOLs is particularly high in the pipeline inspection and agricultural sectors and in countries having medium to large areas to cover.
---
---
FIXED-WING UAS THAT CAN LAND LIKE A BIRD
The very first UAV to perform a perched landing using machine learning algorithms has been developed in partnership with the University of Bristol and BMT Defence Services (BMT), a subsidiary of BMT Group Ltd.
The revolutionary development of a fixed wing aircraft that can land in a small or confined space has the potential to significantly impact intelligence-gathering and the delivery of aid in a humanitarian disaster.
---
---
REMOTELY-OPERATED AUTONOMOUS DRONE FROM TAIWAN
ITRI's ICT Solution for Drones delivers world-leading ability to control more than one LTE-connected drone from one fleet management system; to integrate the operation of multiple drones; and unlimited range even across continents via LTE, a vast improvement over current remote control ranges of under seven kilometers within visual line-of-sight.
---
---
GLOBAL ANTI-DRONE MARKET TO REACH $1BN BY 2022
A new report expects that the global anti-drone market will reach USD 1.14 Billion by 2022, growing at a CAGR of 23.89% between 2017 and 2022.
Drones (UAVs) are becoming easily available and representing a new threat to the security system. Detection of these drones has become an important factor for the maintenance of the security.
The main drivers of this growth are increased security breach incidences by the unidentified drones and use of drones for terrorist activities.
---
---
AGRIBOTIX AND SENSEFLY TEAM UP TO OFFER PROFESSIONAL-GRADE AGRICULTURAL SURVEYS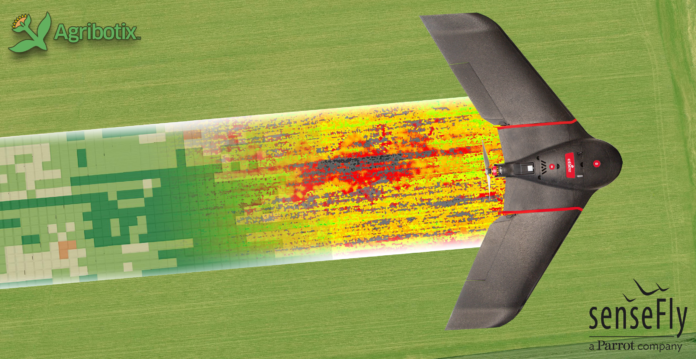 Agribotix™, a leader in drone-enabled agricultural intelligence, has partnered with senseFly, the world's leading producer of professional fixed-wing drones, to offer a new combined solution for professional users.
This premium technology solution combines the top drone, sensor and agricultural data processing technologies available today to make collecting and analyzing aerial data easier than ever, with several times more coverage, per flight, than is possible with most quadcopter solutions.
---
---
HOW TO EASILY REGISTER YOUR DRONE OR QUADCOPTER WITH THE FAA
With new laws and restrictions hitting the airspace due to the spike in drone ownership, you are now required to "register" your aircraft. Don't be intimated. That word makes it seem so much worse than it is, but it's actually very simple! As long as you're just flying for fun (not for business purposes), then you only have to take a few simple steps and you're on your way. We'll show you how to register your drone or quadcopter in 15 minutes at most.
---
---
INDUSTRIAL AEROBOTICS COMPLETES PAYPAL ASU SOLAR PROJECT BY
Industrial Aerobotics just completed work in providing McCarthy Building Companies and APS construction monitoring progress updates 40MW solar site in Red Rock Arizona that will provide clean energy solely for use by Arizona State University (ASU) and PayPal. The site is now online and providing enough energy to power 10,000 homes.
Industrial Aerobotics visited the site during major phases of construction to capture, post produce and deliver broadcast quality content that was used by all four parties to communicate progress of the sites construction within their respective organisations and to the media.
---
---
RESEARCH FLIGHTS LAY THE GROUNDWORK FOR TEACHING UNMANNED AIRCRAFT TO DETECT AND AVOID OBSTACLES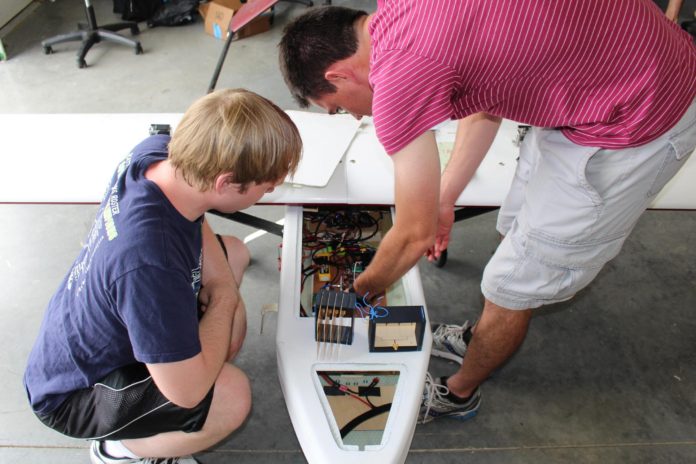 For unmanned aircraft systems to safely fly autonomously in increasingly crowded airspace, they must be able to accurately detect and avoid obstacles like trees, power lines, and, critically, other aircraft.
"This is the core problem with unmanned aircraft systems: the ability to see and avoid other aircraft," said Mark Blanks, the director of the Virginia Tech Mid-Atlantic Aviation Partnership.
The aircraft will rely on control software to detect and avoid obstacles, and that software must be rigorously tested.
---
---