AIROBOTICS DRONE IN A BOX AUTOMATED DEPLOYMENT A 2017 DRONE TREND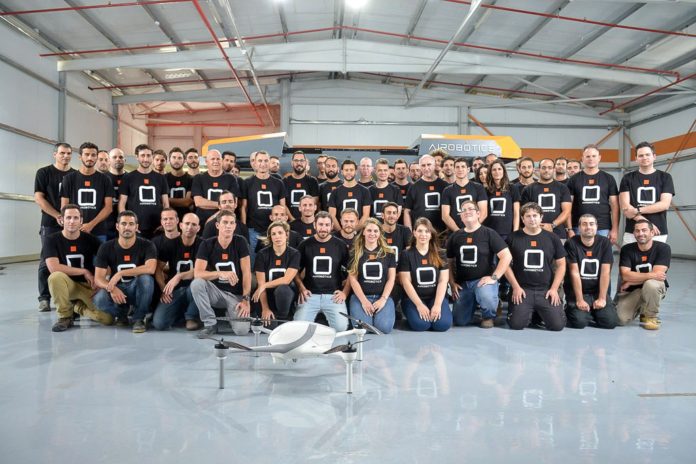 Drones in a box biding their time waiting to do their masters bidding. This is a market I see a bright future for.
Why does a mine or building site need to call up a trained pilot to fly the same route day in day out? Rather have the drone do it and then tuck itself up, back in bed charging whilst the images (data) is automatically sent back to be processed in a GIS hub. No human intervention at a local level.
---
---
UAS COLORADO JOINS WOHNRADE CIVIL ENGINEERS FOR GREAT SAND DUNES NATIONAL PARK MAPPING PROJECT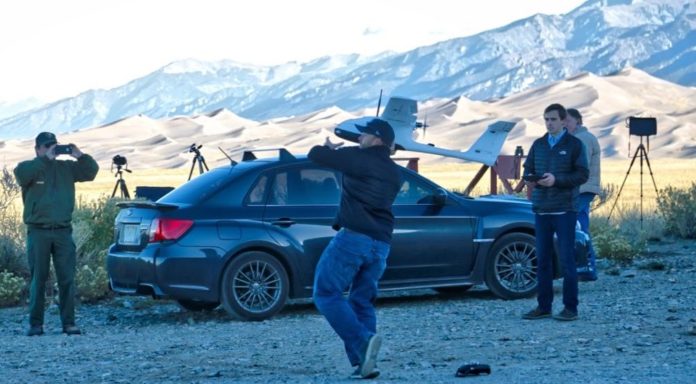 UAS Colorado is pleased to announce the completion of an innovative mapping project using unmanned aircraft systems (UAS) within the Great Sand Dunes National Park and Preserve in south-central Colorado. This project was a collaborative effort facilitated by UAS Colorado that also included Black Swift Technologies (BST), the National Park Service (NPS), and Wohnrade Civil Engineers, Inc. (WCE).
---
---
QUESTUAV DRONES RELIABLE AND ACCURATE TOOLS FOR COASTAL MONITORING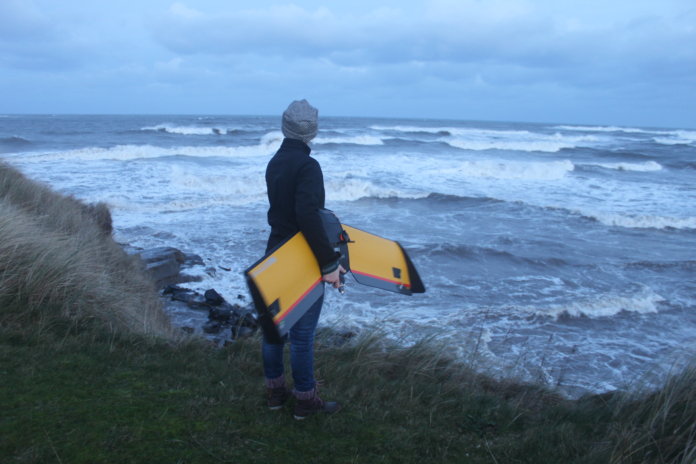 The Urgency to Measure Coastal Erosion
Protecting coasts from erosion is a global mission.
In the UK alone, the British Geological Survey states that across England and Wales 113 000 residential properties, 9000 commercial properties and 5000 hectares of agricultural land are within areas potentially at risk of coastal erosion.
Mitigating the effects of climate change requires coastal protection studies and coastal protection measures. As every planner knows, though, this increases the burden of allocating ever reducing financial resources.
---
---
NEWS: THREE REASONS GOLF COURSES ARE THE NEXT DRONE MAPPING TERRITORY
The emerald golfing greens have seen better days. According to the US National Golf Foundation, the number of players has almost steadily declined from over 30 million in 2005 (pre-recession), to 24.7 million today. 680 US and 158 Canadian courses have closed.
"GOLF COURSE OWNERS ARE WORKING SMARTER TO MANAGE RESOURCES LIKE WATER AND LABOR MORE EFFICIENTLY." SAID CEO MIKE DAVIS OF THE US GOLF ASSOCIATION, IN AN INTERVIEW WITH FORBES. "WE ARE INNOVATING AT A RAPID PACE, AND USING TECHNOLOGY AND DATA AS NEVER BEFORE TO MAKE SMART DECISIONS."
Drone technology and Pix4D mapping software are two technologies entering the golf industry with the potential to create more efficient and attractive courses. We interviewed tech industry leaders to see where drone mapping applies to golf.
---
---