KEYSHARE TECHNOLOGY INTRODUCES KIMON DRONE TO US MARKET
CONSUMER ELECTRONICS SHOW, LAS VEGAS, NV – January 3, 2016 – Keyshare Technology announced today the launch of their Kimon "selfie" drone in the US market. Selfie drones have been hovering on the horizon for some time now. The Kimon, which was successfully introduced in China in July 2016, is the first to deliver on the promise of these devices. Selfie drones eliminate the standard selfie limitations – small photo area due to length of your arm or selfie stick – while delivering quality photos at an affordable price.
---
---
TEN RECENT DRONE INVENTIONS – VIDEO
A compilation of short clips of ten unusual drone inventions to be found on YouTube.
---
---
ELDORADO DRONEPORT DESIGN REVEALED
Thirteen months after announcing that a drone airport would be built in Boulder City, Aerodromehas unveiled its design plans for Eldorado Droneport.
Eldorado Droneport will be privately operated but open to the public, and offer training for unmanned aircraft systems, provide Federal Aviation Administration repairman and pilot certification and testing, and offer a variety of other educational, research and development services.
---
---
Imitation is the greatest form of flattery. 3D printing enthusiast Musa Wilmar has a free DJI Mavic frame clone and build at Indestructibles. It is not entirely faithful but should impress friends and family!
I wondered what the cost might look like so took to the back of a digital beer mat and did the sums.
---
---
FAREWELL PHANTOM 3 PRO, DJI DISCONTINUE SOME OF PHANTOM RANGE
The Phantom 3 Pro and Advanced have been removed from DJI's store.
For a little while the P3P represented the best bang for buck in the Phantom range. It has been my recommendation when asked, since the Phantom 4 was released. Great performance and able to do everything the Phantom 4 Pro could for half the price (almost).
Arriving in the marketplace in early 2015, the Phantom 3 Professional was quite a step forward. A Lightbridge downlink and Sony EXMOR 1/2.3" camera made better images simple to frame from a greater distance.
---
---
UMBRELLA DRONE FROM DRONES DIRECT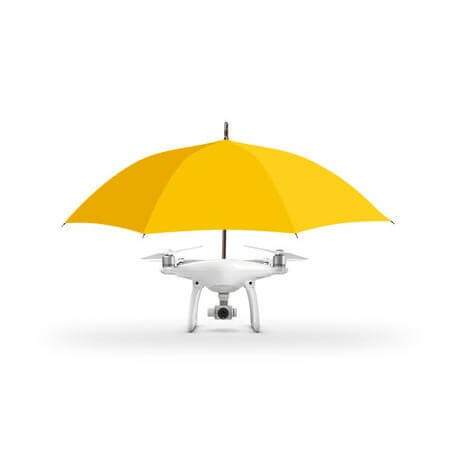 Further innovation from UK company Drones Direct, the Umbrella Drone lets you get the shot when the weather turns against you. Last year they famously bought a gold edition Phantom 4 to market. For the droner who has everything.
The British weather is predictably unpredictable – rain one minute, sunshine the next! It seems that every time you leave the house, you have to make that all important decision as to whether or not you should bring an umbrella. However, holding an umbrella, as well as your shopping and everything else can make it exceedingly difficult to use your smartphone or enjoy a quick coffee on the go. Thankfully, that's all about to change with the invention of the umbrella drone.
---
---
Guess who's almost back! It's more than a drone, Karma! GoPro has recently put a Karma Core kit up on their website, which is the airframe only for $399.99. It is not ready to buy, just coming soon. Nick Woodman suggested something would happen in February during CES and that is just around the corner.
The Karma Core is a complete replacement for damaged Karma Drones that can't be fixed with a new arm or landing gear. These parts can be easily replaced and are available individually if there is no other damage to your drone. The core includes the main body, arms and landing gear. Use it with your controller, stabiliser and battery to get back in the air.
---
---
GOPRO QUIETLY RELAUNCHES TROUBLED KARMA DRONE
Just ahead of tomorrow's earnings call GoPro have put the Karma back up for sale on their website. It is as before retailing for $799 for the drone, case and grip. No GoPro camera is included at that price.
Are they really trying again with the same numbers as before after the runaway success of the Mavic? I would have expected to see at least $200 to come off the bottom line. The Karma, is well, to be plain very 2014.
---
---