LUMENIER'S NEW 24,000 SQ FT FACILITY FOR DRONE DESIGN AND FULFILLMENT
Lumenier, a high-end designer and manufacturer of top quality racing drone products, expands into 24,000 SQ FT facility one mile from downtown Sarasota, Florida. The new facility will be home to drone design engineers, customer service, fulfilment centre personnel and corporate employees.
---
---
UVIFY HD DRACO THE NEW WORLDS FASTEST DRONE
Funny how things work, last night on Drone Stuff This Week we discussed briefly the Teal Drone. You remember the world's fastest production drone. Its speed was pegged at 70 mph. Now the UVifY Draco comes to market with a claimed 75 mph top speed!
---
---
AMIMON LAUNCH HD STREAMING FALCORE RACING DRONE AT CES 2017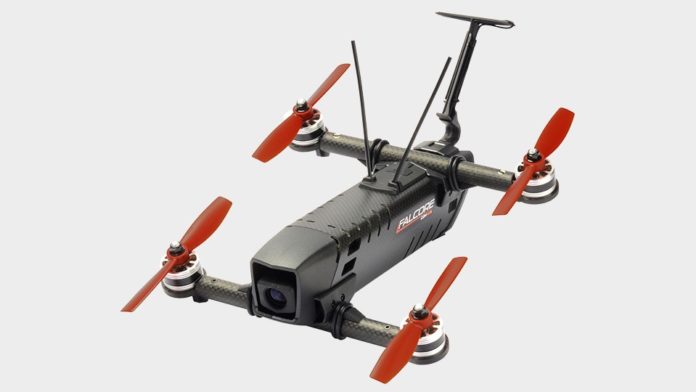 At CES 2017, Amimon is launching Falcore its new racing Drone with "Shield" feature that puts Falcore into automatic hover, allowing all level of drone enthusiasts to enjoy flying without fear of crashing.
Amimon, the creator of zero latency wireless HD video technology, is announcing the launch of its brand new racing drone the Falcore. The Falcore is a technology demonstrator designed from the ground up by Amimon to help expose drone racing to everyone. It allows novice pilots to fly FPV right out of the box, and with a switch of a button turn the Falcore into an aggressive, ultra-fast, ultra-durable racing drone.
---
---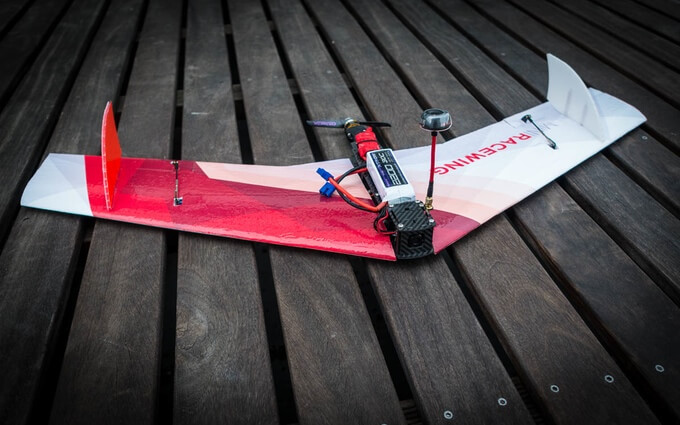 Race Quads have shown what is possible with FPV. They have raised the bar for freestyle and race flying and planes never really caught up.
The MiniRaceWing is designed to change that. It is fast, agile, easy to transport and it can take a beating. The MiniRaceWing gives you an exceptionally carefree and exciting flying experience.
---
---
NEWS: AERIX DRONES RELEASES NANO FPV INDOOR DRONE RACING PACKAGE
Aerix Drones announced the release of the new Nano FPV Indoor Drone Racing Package. This "Tiny-Whoop" inspired set includes everything you need to start enjoying the thrill and excitement of drone racing in your home. The ready-to-race (RTR) drones are safe to fly indoors, but fast enough to be seriously fun.
---
---